 MEET YOUR INSPECTOR – DAVID HAMILTON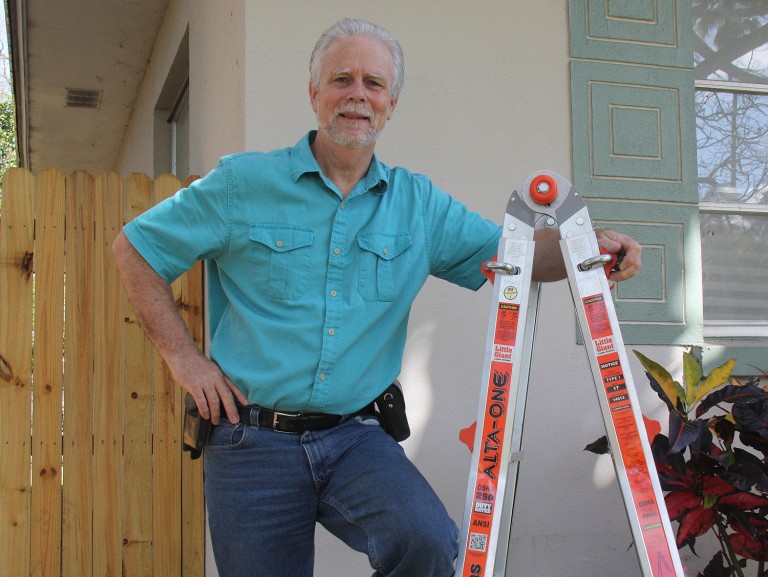 Rather than trying to impress you with glowing promises and telling you how incredibly amazing I am (although this could possibly be true), here is what I can tell you: I know how to do an effective home inspection. Over the last 18 years I have done thousands. That is a lot of inspecting. I have had hundreds of hours of specialized training for the job.
I have learned that it doesn't help anyone to be told how scary or alarming the conditions of the home are. You need factual information presented in a way that makes sense, so you can make informed decisions.
It is important to me that you get high quality service. Yes, you may be spending a small amount for this inspection compared to the scope of the overall transaction, but my hope is that you get more value out of it than you would expect for the dollars spent.
This is certainly not a glamour job. It's hard work. I get dirty. I see and deal with things on a regular basis that are less than appealing. On the other hand, there are properties that are a real pleasure to inspect. Regardless of the conditions, I try to have fun with my work and I hope this rubs off to some degree on my clients. I would have to say that the best part of this job is the people I work with and having the opportunity to help.
Certified Master Inspector (CMI)®
Coast to City Inspections is proudly owned and operated by Certified Master Inspector (CMI)® David Hamilton. A CMI® among the most educated, reputable, and established home inspectors you can hire.
CREDENTIALS:
Florida Home Inspector's License #HI9268
Member of InterNACHI (International Association of Certified Home Inspectors)
InterNACHI CMI® (Certified Master Inspector)
Affiliate Member of Pinellas Realtor Association